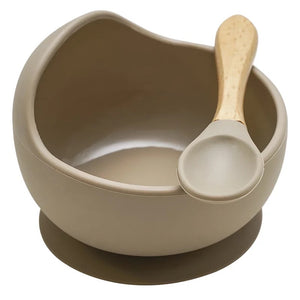 It's time for solids and we're here to lead the way! Introducing our new + beautiful silicone baby bowls. Specially made with you and baby in mind. The suction base is perfect for clean feedings and less messes. Made with a built in leveler for each and every bite! Clean, time efficient and aesthetically pleasing so you and baby can enjoy every meal! 


• 100% food grade silicone
• Free from BPA, Phthalates, Lead, PVC
• Suction cup base
• Curved Rim
• DW safe
• Heat resistant 
*Cleaning*
Hand wash with soap and water or in the dishwasher.
*Safety*
Always use under adult supervision