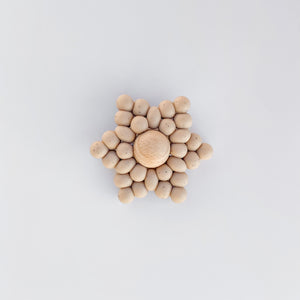 Silicone and wood teether toy. Speckled silicone design, center wood piece and soft on teeth.  Perfect for soothing sore and itchy gums while entertaining baby.
100% food-grade silicone
No BPA, No Lead, No Phthalates, No Cadmium 

Easy to clean with warm soapy water

Beautiful speckled silicone
*Warning*
Product contains small parts. Use with supervision. Wash before first use. Discard at first sign of damage.